Materials & Manufacturing Processes素材・製造工程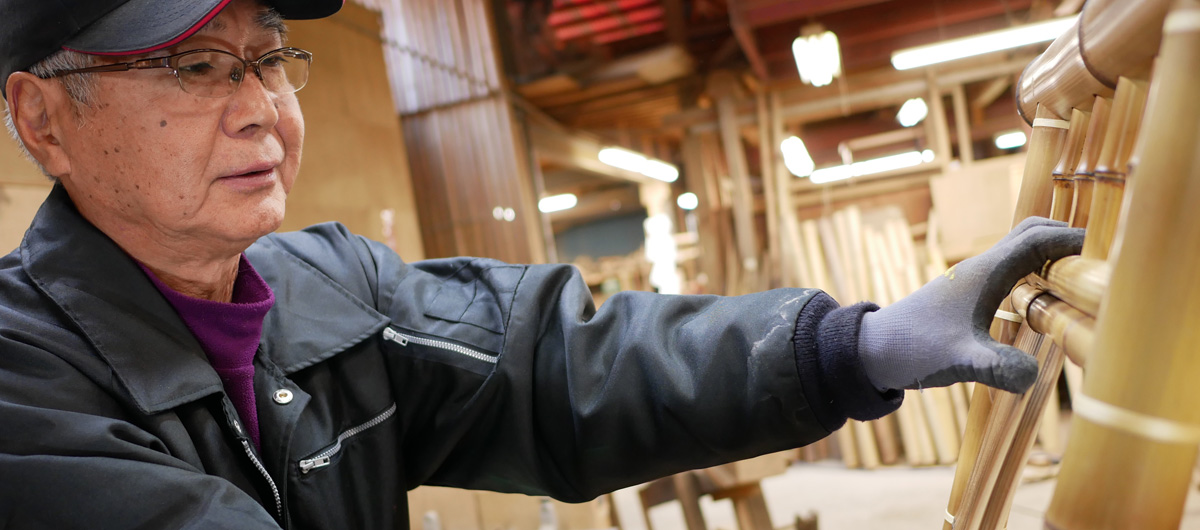 Manufacturing Processes
製造工程
The product of the Umezato bamboo Craft is made in the cause of the thorough quality control, the company factory of all Saito-shi, Miyazaki. The bamboo becoming the material needs the technique that is high for the making of beautiful furniture which kept a characteristic of the material alive each because a form and hardness are different.All the production is things by the manual labor, and an expert craftsman finishes it every each process carefully one by one.
Manufacture of bamboo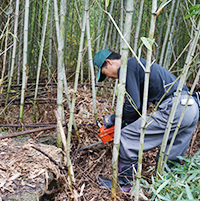 Harvesting
We harvest three-year old bamboo from the mountains of Mera, Miyazaki Prefecture from autumn to winter. Bamboo harvested in fall and winter has great features and repels insects, making it the best material for furniture.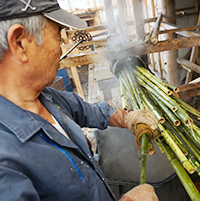 Removing Oil
Boil bamboo in a four meters long kiln to remove oil. As the oil is removed, the color gradually changes.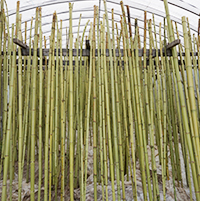 Drying
After the oil is removed, the bamboo is sun dried. It is then brought inside to age naturally for more than two years before being used to manufacture products.
Furniture Manufacturing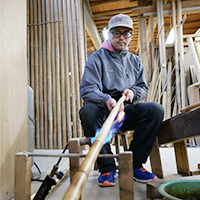 Stretching Bamboo
At first, bamboo is straightened by heating over a lamp. Then, the length and thickness are adjusted as needed.
Creating a Framework
A different artisan creates the frame for each product using cedar, etc.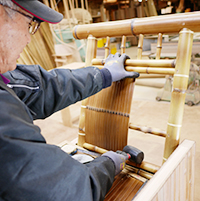 Assembly of Bamboo Parts
Based on the frame, each bamboo piece is assembled into a product. Each part has a different thickness and distance between joints, which requires careful handcrafting by the artisan.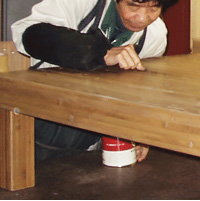 Inspection & Shipping
Many artisans check each product during manufacture to confirm quality.
Bamboo as a Material
What are the characteristics of bamboo and why it is good for your health?
Materials