Back Stretcher 背伸ばし

Our Health-Mate Sofa is highly praised by those who experience back pain after a hard day or with age. After receiving requests from customers for a similar function on other chairs, we developed this bamboo Back Stretcher.
It feels good to stand up and stretch our arms and backs after sitting in a chair watching TV or working, doesn't it? If you have shoulder or back pain, headache, bad circulation, or swelling in your legs, try this bamboo Back Stretcher. It is compact and easy to carry.
Features of the Back Stretcher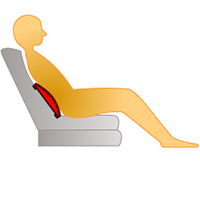 Use with a chair
The curve in the Back Stretcher soothes your back and lumbar and help maintain good posture while you sit. Unlike commonly sold soft materials, bamboo does not sink down, and because of this, you feel refreshed. Customers tell us that the Back Stretcher is light and easy to carry, so they often use it while driving and feel great even after a long trip.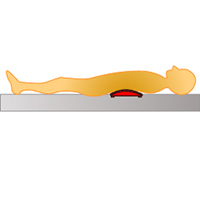 Use while lying down
Using the Back Stretcher while lying down relaxes your back and relieves lumbar pain and gives you a natural stretch effect. Use it on your bed to stretch your back and lumbar spine before sleeping.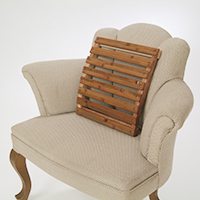 Use with a wide range of chairs
Use the Back Stretcher with a soft sofa, a dining chair, your chair in the office, a floor chair, and while driving. The curved shape stretches your back and lumbar spine and makes you feel refreshed.
Processing the highest-quality bamboo from Miyazaki prefecture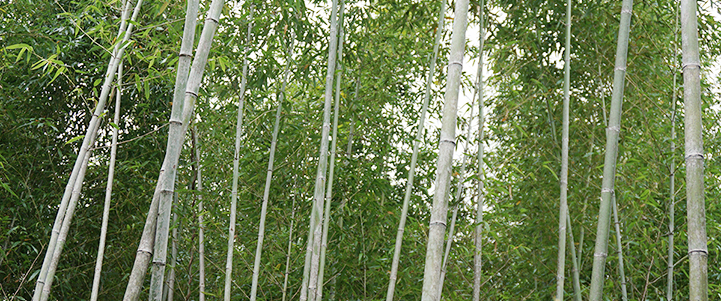 Processing the highest-quality Japanese bamboo, Madake, harvested from the mountains of Mera, Miyazaki Prefecture.
Specifications
Specifications for the back stretcher
Standard Specifications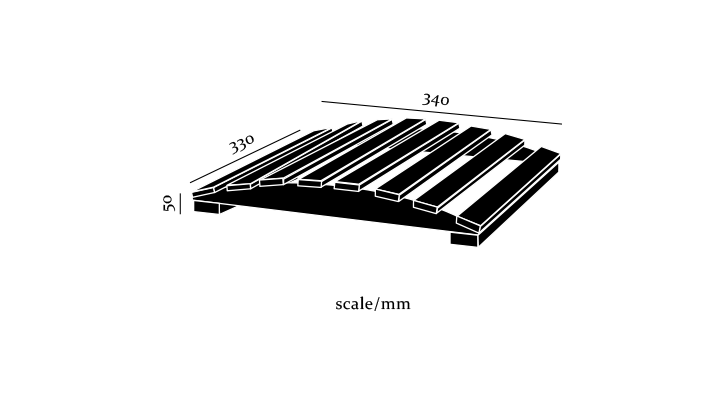 Price
¥11,000
Buy Now
Time required from receipt of order to delivery
Approx. 1 months
We offer custom-made Back Stretchers that satisfy customer preferences.


Exhibitions & Spot Fairs
Umezato Bamboo Craft holds exhibitions and spot fairs in department stores all over Japan.
Visit our events to experience the attractiveness of bamboo and feel its texture.
Exhibitions & Spot Fairs schedule